The ultimate guide to attending a food show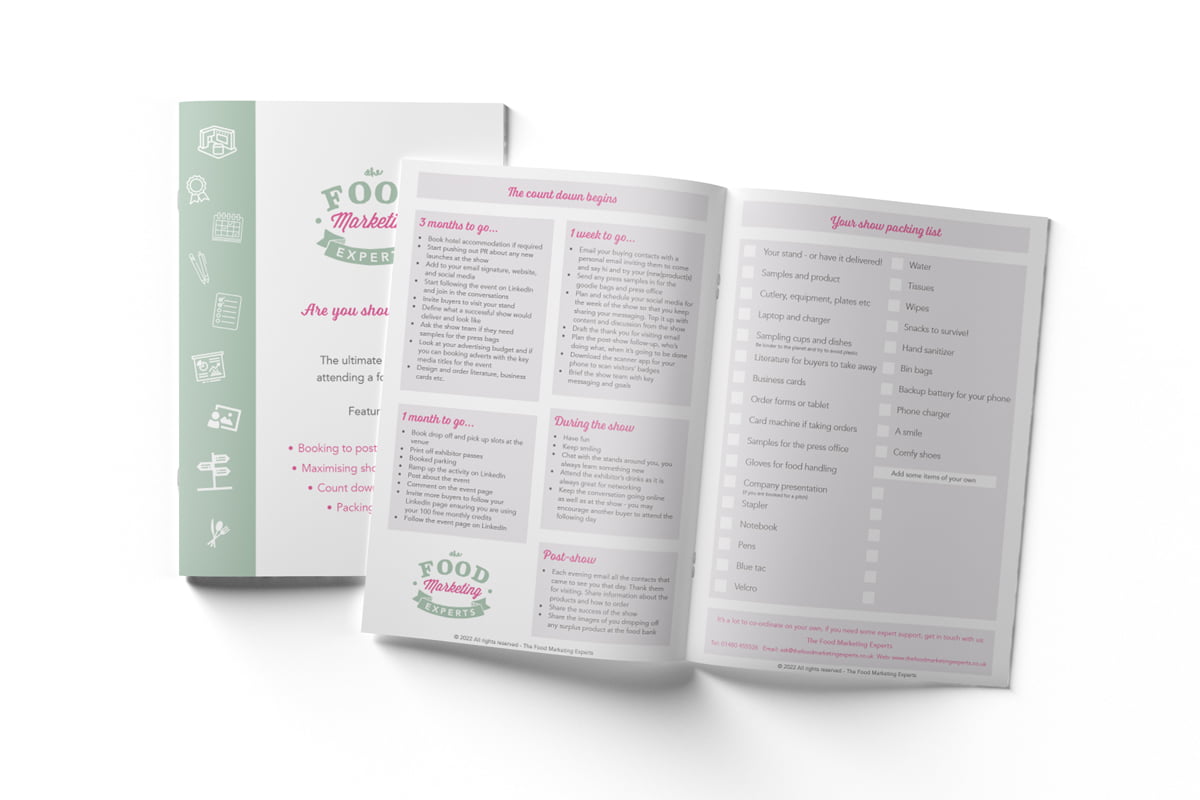 Securing your stand at a food show is an exciting step to get your brand recognised. Once the booking is made, it takes a lot or prep work and co-ordinate to ensure you make the most of the opportunities available before, during and after the show!
This is why we have created 'The Ultimate Guide to Attending a Food show'.  It is jam-packed with tips that will help your brand stand out and get noticed and it also includes a handy packing checklist, just so you don't forget anything.
Simply sign up to our mailing list to get your free copy.