Networking is a key factor in business growth and brand awareness. It builds relationships which lead to collaborations, which in turn, maximises your brands' exposure.
If you have attended networking events where you've been served weak coffee and soggy sandwiches, you'll know that offerings like that aren't going to cut in foodie circles. With this in mind, we took it upon ourselves to create a dedicated networking group, designed for foodies, called Grub Club Events.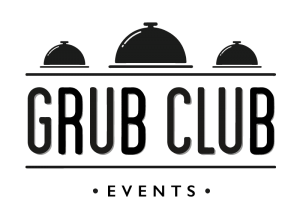 Grub Club Events is a food networking club for people in or supplying, the food and drink industry. A place to get foodies together, chat, network and collaborate to make amazing things happen. Our aim is to hold quarterly networking dinners in fantastic surroundings, with great food and drink and inspiring speakers. Giving you the time to talk and build relationships. No joining fee, no monthly membership fee. Just book for the event you fancy and come along with a smile (and hungry!).
Come along and build a network of your own
"Just wanted to say a huge thank you for inviting me to speak at the Grub Club evening & explain Santander's International proposition including our Trade Portal in a superb location with delicious food. The event was well attended by different businesses who were very friendly giving a warm welcoming atmosphere! The feedback from everyone has been fantastic! Everything ran smoothly & the evening turned out perfectly. It was also a great pleasure to have you Vhari speak about the wonderful experience you had on the Santander Chile Trade Mission – thank you."
"I have yet to come away from a Grub Club Cambridge event without at least one interesting connection made that has resulted in a business transaction; be it a food photographer or new stockist. I enjoy meeting other producers away from food fairs and comparing notes. It is way too much fun to be considered networking" 
"I always really look forward to attending Cambridge Grub Club events as they are a fantastic opportunity to network with other people in the food industry in a relaxed and enjoyable atmosphere. We have met some great contacts and generated business from people we have met through these events.We would really recommend attending as the events are always really creatively curated, showcasing the best of the members produce or venues, they are well organised, well attended and most importantly really fun!" 
Tracey Grazioli
Santander
Steven Marsh
Pinkster Gin
FIND OUT WHERE WE HAVE BEEN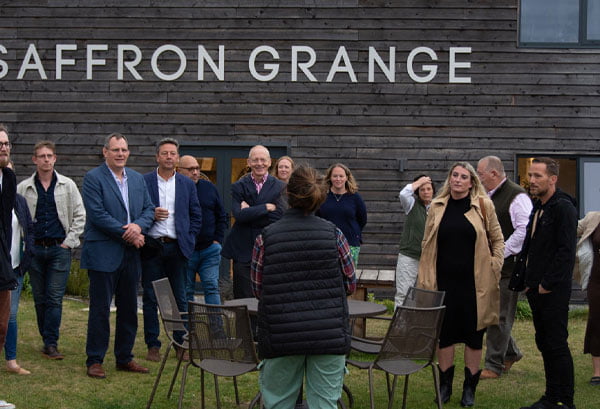 Networking at Saffron Grange
What a fantastic evening learning all about English sparkling wines with a vineyard tour and tasting.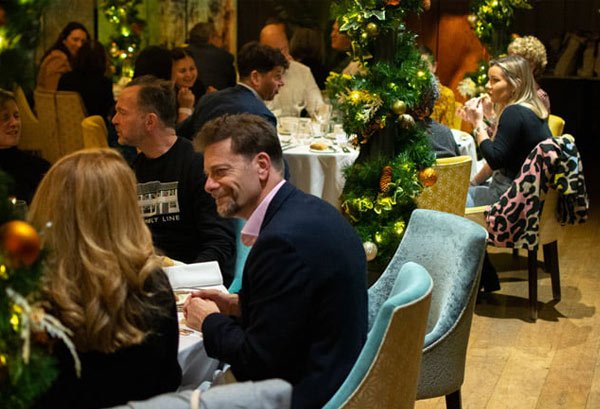 Christmas at The Gonville
We enjoyed a festive networking event at The Gonville in Cambridge, talking about chocolate and exporting.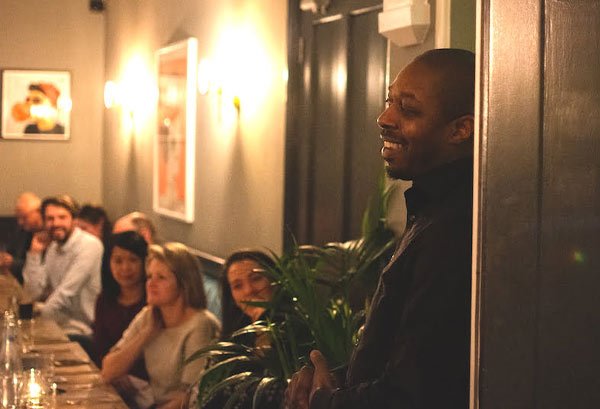 Networking at Duxford Lodge
Great people, great food and great place. Duxford Lodge welcomed us for a fantastic evening to talk about retail.
We now have networking events in the following regions

Cambridgeshire
Northamptonshire/ Leicestershire
Bedfordshire/Hertfordshire
Kent