The Client

Fruit Bowl are a leading kids snack brand, available in major retailers throughout the UK. They are super passionate about getting fruit into little hands and each of their individually wrapped portions count as one of your five a day. As parents, we are big fans! So when Fruit Bowl called, looking for assistance with their PR and social media, we couldn't resist the opportunity.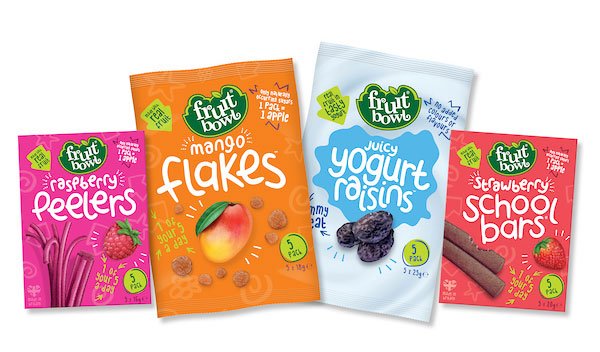 What We Did

Fruit Bowl were initially looking for a fresh approach to their PRand social media, something a little more creative. We worked with them to bring the brand to life and add a punch of personality.
How? We started with some hearty creative content in the form of lunchbox videos, because let's face it, nothing brings food to life better than a video. Maximum exposure is our thing, so we used this across their social media channels, and created a new Instagram platform.
It's not just social media that gets all the good stuff, we boosted the content on Fruit Bowl's website too. We worked with them to create a calendar of blogs, ranging from product reviews, charity craft days and the introduction of the brand fruitivators….that's brand ambassadors to you and I. We just love bringing people and brands together so securing the fruitivators gave us the perfect opportunity to open our little black book. We secured and managed the relationships of six brand ambassadors, one of them being England Rugby star Rachael Burford.
To further bring the Fruit Bowl brand to life, and be more relatable for little ones we co-developed their animal characters, each of them representing products across the range. These characters became pivotal to the summer rocks campaign which we created, coordinated and managed. It gained phenomenal traction (and got kids active, what more can you ask for?).
Raising the profile of these campaigns is something we thrive on. Our savvy social media team reached out to influencers, and got people talking, walking and hunting….well that's what a rock hunt is all about right? Our network of influencers are like a little pot of gold – we constantly work with them to gain great brand exposure.
How else did we get Fruit Bowl out there? We worked with a number of brands to secure inbox sampling opportunities and products in goodie bags at the blogger awards. Its all about getting product into the right hands after all.

The Results
Up to 14% monthly increase in social media followers
Over £250,000 worth of free PR coverage secured
Six brand ambassador relationships managed
Interacted with over 100 influencers
Increased brand awareness
Social Media

Content Creation




PR
Brand Partnerships & Ambassadors

Influencer Sampling