We enjoyed a team celebration of gin for World Gin Day this year, as we were blessed with some lovely sunny weather, it seemed a wonderful reason for a BBQ and gin tasting. As World Gin Day celebrates its 10th-year, us consumers are certainly showing an increasing appetite for all things gin. So, it comes as no suprise that the gin market is still growing and is now worth an astonishing £1.9 billion

.
A record 51 million bottles of gin were sold in the UK in 2017 this is an increase of 27% on the previous year. Sales were boosted in part by the festive season with sales up by £104 million over Christmas compared to the same period in 2016.Data compiled by WSTA's has revlealed that over 16 million bottles of gin, worth £413 million were sold in the 12 weeks to the 31st of December 2017.
The largest growth was seen in UK supermarkets and retail outlets, which reported a 28% in volume sales in the 12 weeks to 30 December, compared to the same period last year.
Gin has grown to a £1.9 billion industry in the UK and is on track to be over £2 billion in 2018 as predicted by the WSTA. The 2017 IWSR forecast report also predicted that gin would grow by 37.2% by 2021.
It will come as no suprise that the Food Marketing Expert team are no strangers to a G&T, so armed with a beautiful selection of British gins, a lovely sunny evening and a smoking BBQ we embarked on a celebratory gin tasting.
We reviewed the all important taste of the gin, this was scored out of lemons (5 lemons represented the best taste). Next we looked at the design of the bottle, this was also scored out of 5 (5 being the best). And finally, the cost per bottle.
Although there were some favourites amongst all the team, it was clear to see that different palates enjoyed different botanicals more than others. So here are our honest reviews: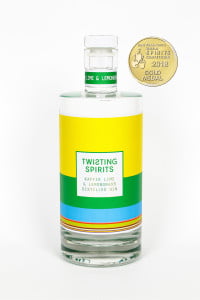 Twisiting Spirit – Kafir lime and lemongrass
Twisting Spirits are a new Micro Distillery based in Oxfordshire in the heart of the beautiful Chilterns. They are creating distinctive and unusual Craft Gins, who distil, fill and label each and every bottle by hand (no contract distilling here), passionately produced using hot and cold distillation techniques.
Taste – 5 lemons
Bottle design –
4 Bottles
– we loved the simple, clean label and vibrant colours
Value for money @ £39 this was about average pricing for a craft gin £££
A wonderful well-rounded gin which was enjoyed both neat and with tonic. The flavours really came through in this gin it is really is an exceptional gin.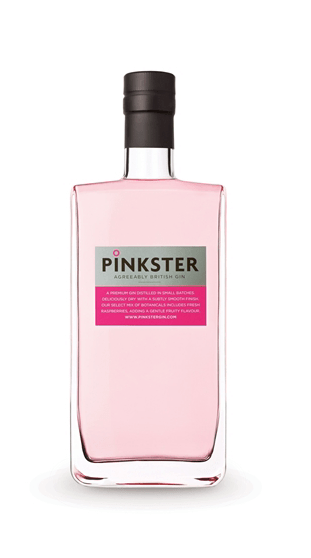 Pinksters
Pinkster makes a refreshingly different G&T, with delicate flavours appealing both to seasoned gin drinkers and recent converts. They also recycle the raspberries, albeit slightly intoxicated, and sell them in farm shops and food halls as Boozy Berries and Gin Jam, they are perfect for gin lovers cocktails.
Taste 3 Lemons
Value for money @ £35
£££
This is a great summer G & T served with spanked ming and a couple of raspberries to enhance the flavour.

The English Distillery – Hope Gin
English Spirit has come a long way since being founded by Dr John Walters, a former biochemist, seven years ago. In that time, they have expanded from one still in a large shed to over twenty copper stills working around the clock in a 300-year-old barn. In that time, Dr John has had plenty of time to not only perfect each of our products but also to expand our range considerably.
Taste 4 Lemons
Value for money – Yet to be launched
This was a wonderfully aromatic gin the earl grey and orange really came through. This would be a wonderful gin for an array of cocktails.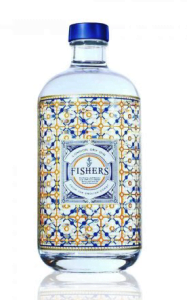 Fishers gin
Fishers combines rare old English herbs and botanicals found along the Suffolk coast. James Firth, having studied Botany at Oxford University has dedicated his life to England's plants and their environments. As botanist, he scoured historical manuscripts researching the recipes of medieval herbalists in order to revive ingredients and tastes for Fishers, many of which had long since passed from memory. Fishers Gin reflects a passion for nature and research, capturing some of the wild and forgotten flavours of the English coastline.
Value for money @ £39 for a 50cl bottle this was more expensive than the others
££££
A elegant and eye catching bottle that really stood out. It was a delicious citrus gin that was enjoyed by the whole team.

Two Birds
Two Birds Spirits was founded in 2013, in the quaint British countryside town of Market Harborough, Leicestershire. It all started with a love for great tasting Gin, experimenting at home in the 'workshop' for months, tinkering around trying to develop the perfect drinking gin… and thus our multi-award winning London Dry Gin was created.
While their collection of great tasting British spirits has grown, all are still lovingly produced by hand using our bespoke, hand-built copper stills. We produce small batches of just 100 bottles at a time, with every stage of the process produced and checked by hand, making sure that we remain a true artisan distillery. From our multi-award winning London Dry Gin to our super indulgent Salted Caramel Vodka and even our devilishly potent Absinthe; our aim is simple… To keep Britain in mighty fine spirits!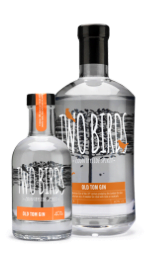 Two Birds Old Tom
A lovely sweeter gin great drunk neat and it was also very refreshing in a G &T, it would be wonderful used in an array of cocktails.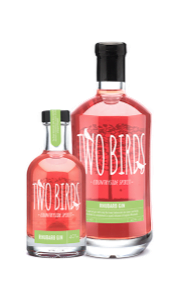 Two Birds Rhubarb
Taste 4 lemons
Bottle Design 3 Bottles
Value for money £35 £££
Rhubarb gin is a hugely popular variety of gin at the moment and having tasted this one we can see why. It was great served with a slither of orange peel and ginger ale.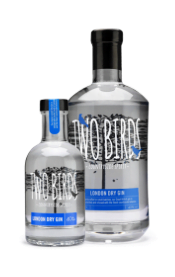 Taste 3 Lemons
Value for money @ £33
£££
This London dry gin is a wonderful refreshign gin and it a perfect Friday night G &T.

The English Drinks Company
This aromatic premium gin is the essence of an English summer. The contemporary twist of cucumber combined with a delicate juniper base are all you need for the quintessential summer drink with a difference. The cucumber's sweetness subtly compliments the vibrant botanical ingredients resulting in a delicate and unique taste experience.
Cucumber Gin is happy to be mingled with coriander sprigs and mint, take the lead role in a gin fizz or simply to be enjoyed over the freshest of ice.
Cucumber Gin
This is a wonderful taste of summer in a glass the cucumber flavour comes through it a wonderful way to make you feel that it is summer even on a grey day.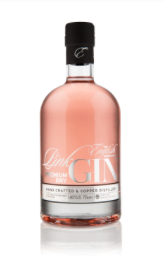 Pink Gin
Taste 3 Lemons
Bottle Design 3 Bottles
This gin is a wonderful combination with processco, and perfect party gin.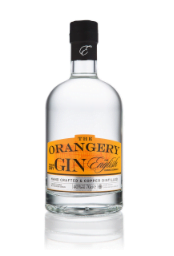 Orangery Gin
This is a wonderful refreshing gin that delivers on flavour but is a subtle and not too over powering way.
As you can imagine, we had a lovely evening, experimenting with different gins, tonics and garnishes, it was fasinating to compare such a wide selection of gins with six G&T enthusiasts. And, thank you to all the gin producers who chose to be part of our review.