We have recently been working with Morrisons to assist them with a local sourcing project. With a
new store opening in St Ives, they came to us asking for our help to source producers to supply this
new store which opened last month with the largest number of locally sourced products the retailer
has ever stocked.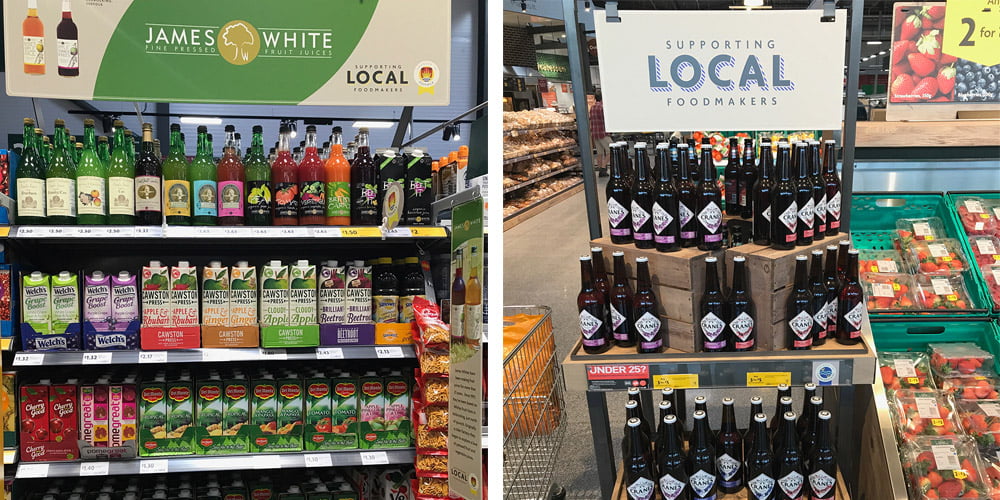 The lucky brands to now have local listings are:
Warner Edwards
Punjaban
Powters
Cranes
Saxby's Cider
Man Food
Musks
Elgoods
Garden Preserves
Corkers
Mr Hughs
Grasmere
Watergull Orchards
Yaus
St Peters Brewery
James White (fruit juices)
Norfolk Punch
Bullards Gin
The Norfolk Cake Company
Mellow Yellow
Stokes
Holm Select
Oakham Ales
Chapel and Swan
Munns
Gnaw
Pinkster
Scarlett and Mustard
Alder Carr Farm
It's great to see so many products stocked in this new store!
This new drive for local products in store is being developed by the local team at Morrisons and
being supported by key areas in store – store entrance and gondola ends.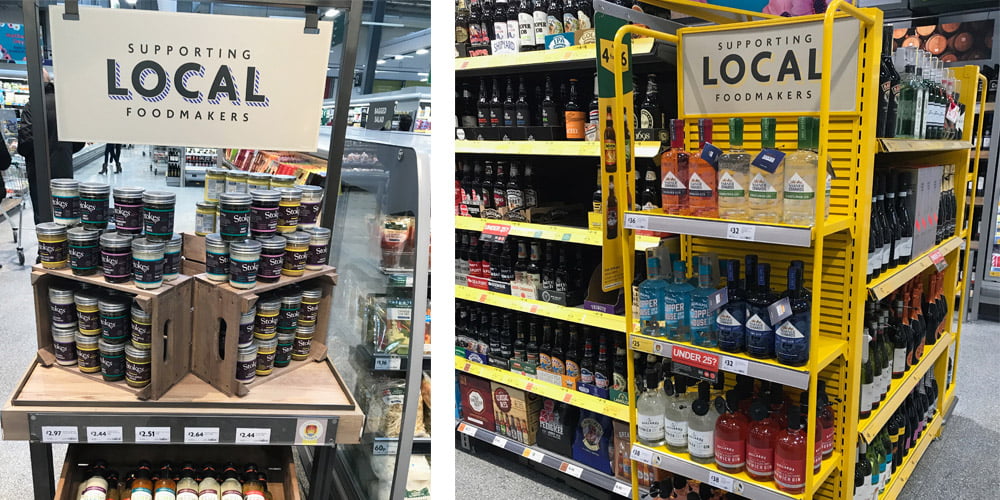 They have also increased the merchandising in the product with POS.
On shelf with local logos
Header cards
Shelf stand out cards
As you can see, they are really shouting about producers, the region and driving brand awareness.
The team are always looking to add additional producers to their range. Morrisons are looking to
increase their local offering and are keen to support the artisan producers and offer their shoppers
something new and exciting. If you would like help with introductions, please get in touch.