A hugely important couple of weeks for us Brits, and one that deserves its moment in the limelight. If you're sitting there wondering what this all important fortnight is all about, put your feet up and let us enlighten you….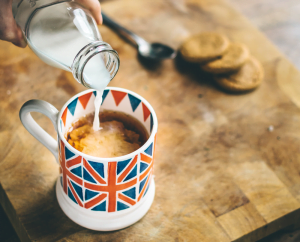 British Food Fortnight is all about celebrating British produce, both food and drink, call it somewhat of a national celebration! The couple of weeks involves a whole host of food initiatives, projects and events all supported by brands big and small, including public sector support as well as TV chefs. All of which centres around one key message – promoting the benefits of buying and eating British grown or produced food and drink.
The fortnight was launched back in 2002, and has gone from strength to strength. It's now renowned for being a flagship foodie event that brings consumers and organisations together. It's a fabulous way for people of all backgrounds to get involved with the nation, whether its growing, buying, eating or drinking.
As part of British Food Fortnight, Love British Food host an array of events. Look out for the annual competition in which communities hold a celebration (at some point during the fortnight), take pictures and explain how the event has made a difference to the community. Your business could be an ideal addition to this event. You can also get involved by doing a spot of baking and sharing a snap of your bake with Great British Bake Off winner Candice Brown.
If you're not able to get involved on a business level, then how about making some small steps at home by eating British fruits and vegetables that are in season, which are packed full of nutrients and minerals. Look out for these Autumn foods:
Meat: Chicken – Grouse – Ham – Heather-fed Lamb – Pies Pork – Sausages – Venison
Vegetables: Field Mushrooms – Lettuce – Marrow – Potatoes – Pumpkin – Rocket – Squashes – Sweetcorn – Watercress
Fruit: Apples – Blackberries – Damsons – Elderberries – Pears – Plums – Sloes
Fish: Brill – Dabs – Dover Sole – Flounders – Oysters – Skate
We are having our very own celebration during British Food Fortnight and will be celebrating the 4thbirthday of Grub Club Cambridge, our networking event for everyone addicted to and working in the food and drink industry. Fancy joining us? We'll be at Bohemia in St Neots on 27th September – book your tickets here: http://grubclubcambridge.co.uk/