I wanted to take this opportunity to say thank you. I am delighted that we are celebrating 10 years of being in business today – it feels like a huge achievement!
I started The Food Marketing Experts ten years ago with three children in tow, working from home. I began with a passion to share the knowledge I had gained from various jobs in the food and drink industry with more businesses, to help them flourish and grow. This is the same motive that continues to drive me today.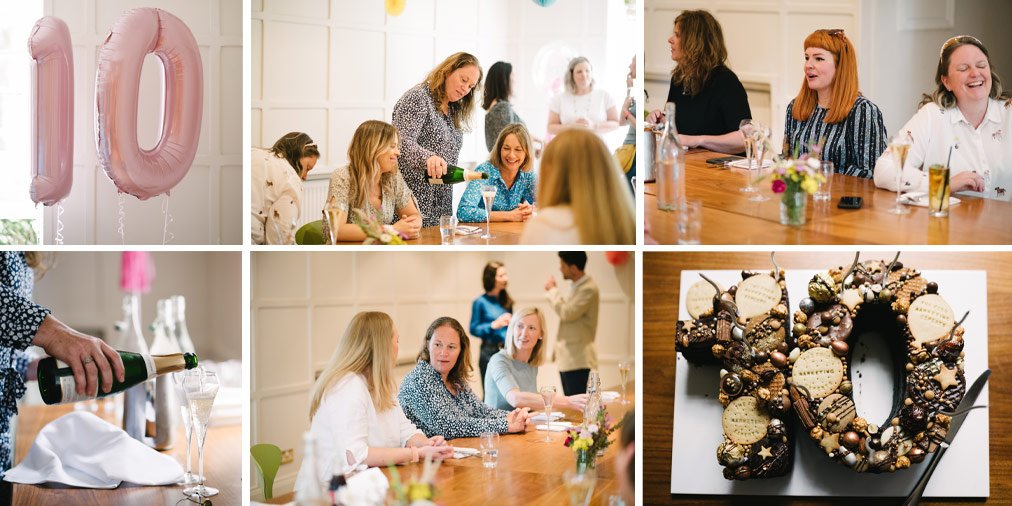 It's so much fun, that it doesn't actually feel like work
The agency has grown beyond my wildest dreams. We now have a great team with clients located all over the world. I have had so many wonderful experiences and made countless friends through working in the food and drink industry. In fact, it is so much fun that it doesn't actually feel like work!
None of what we achieve for our clients would be possible without the amazing team behind me, so, a big thank you to each and every one of you. Also, a personal thanks to my family who has supported me throughout, even during the tough times. Back in the early days, they even rolled up their sleeves to help me by sending out samples, seeding the commitment to excellent service for which The Food Marketing Experts is now renowned.
How we are celebrating and giving back
We'll be planting 10 trees 
We'll be giving away a free 3-month mentoring package
We're going to invest time working at a food kitchen
We'll be donating to a food bank 
We'll be offering work experience placement to an avid newbie food marketeer
We're putting together 10 care packages for special people
We will identify 10 ways to improve our impact on the planet
We will be delivering ten delicious meals to members of our community
We will be pledging our official support to the charity Diamond Hampers during 2021/2022
We will be creating recipes cards for Diamond Hampers
Here's to the next ten years …