If you're stuck for Christmas gift inspiration this year, we've put together our top 10 picks (in no particular order), which would be loved by any foodie. Which one will you choose?
Chocca Mocca, £8.99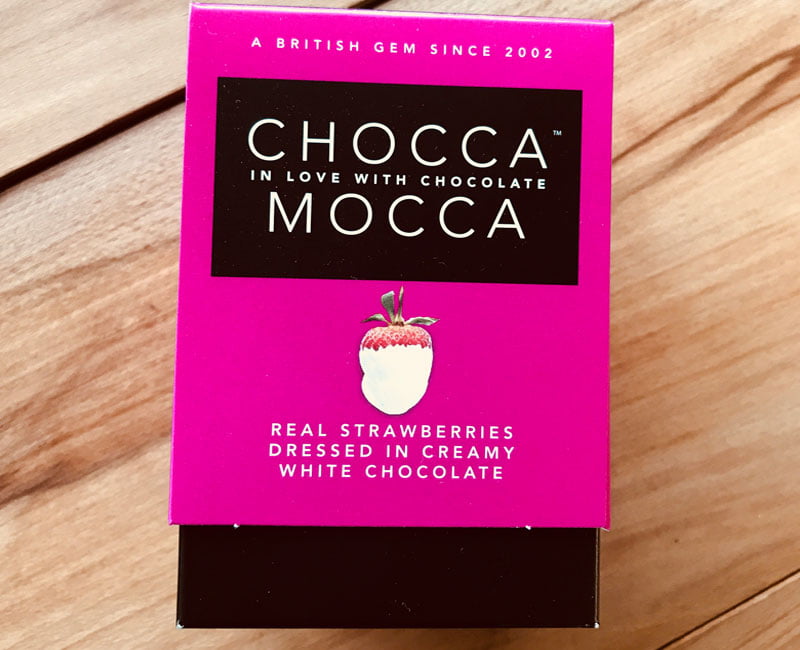 If you have a chocoholic on your gift list, then look no further. Chocca Mocca offer a range of top quality, beautifully packaged chocolates, ranging from real strawberries dressed in creamy white chocolate; caramelised hazelnuts dusted in milk chocolate to orange peel dipped in fine dark chocolate and much more. The perfect standalone gift, or stocking filler.
The English Drinks Company, The Gin Gift Box, £18.00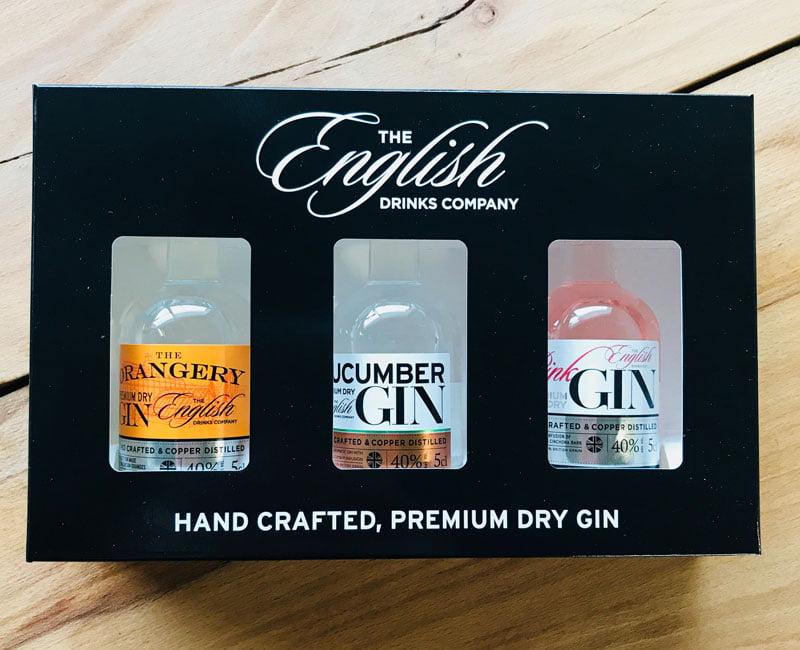 You're never far from a gin fan nowadays, so this gift box from The English Drinks Company will be extremely well received. Featuring three stunning 5cl bottles of gin (Orangery, Cucumber, Pink) there is something to suit all gin taste buds. Enjoy over ice, or with a tonic.
The Modern Multi-Cooker Cookbook, Jenny Tschiesche, £10.11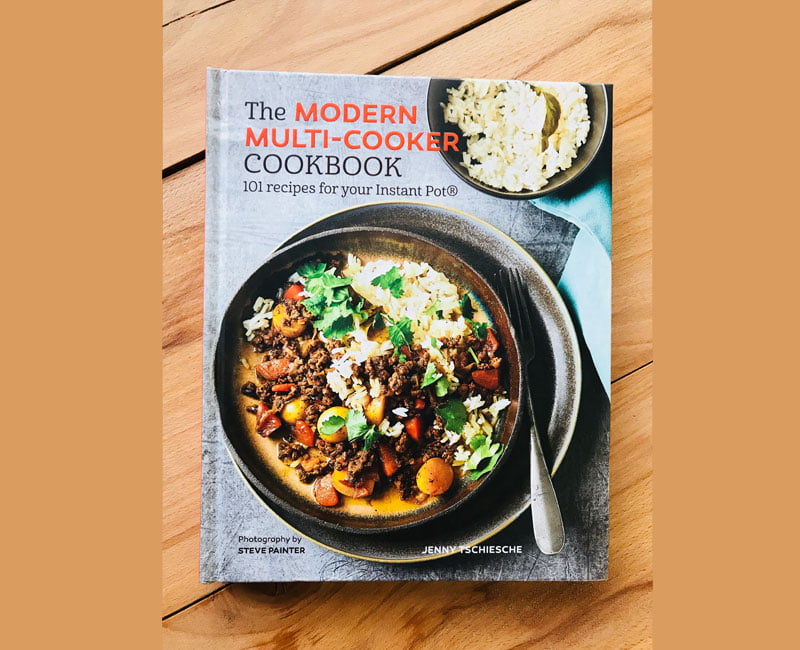 A recipe book that won't fail to impress, especially if its being gifted to someone with a busy lifestyle. The Modern Multi-Cooker Cookbook, written by expert nutritionist Jenny Tschiesche contains a host of healthy, nutritionally balanced Instant Pot recipes. Recipes include cajun chicken and pepper casserole, chilli beef with mushrooms, a stunning range of soups as well as breakfast recipes such as bircher muesli.
Mamma Flora, Prices range (Christmas Box £33.50)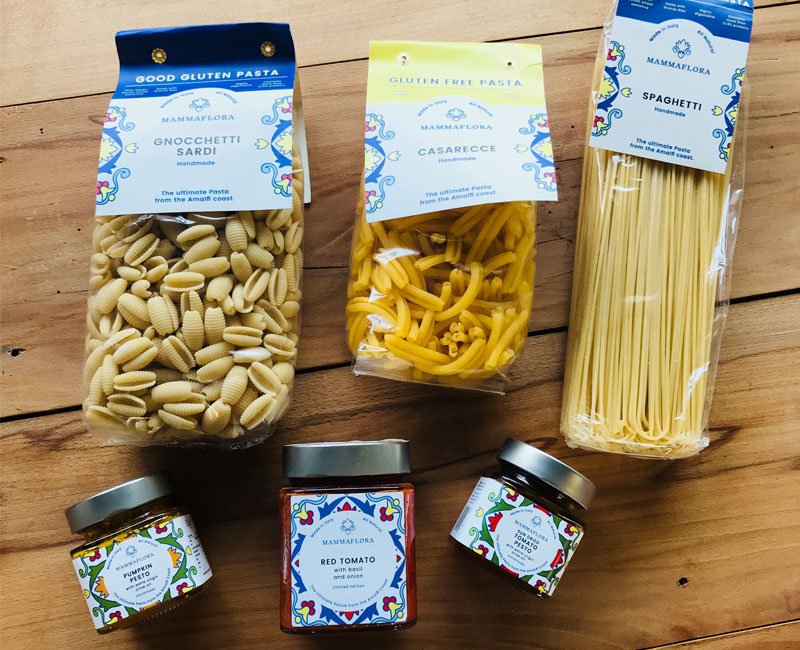 We are huge fans of Mamma Flora – they have a stunning range of pasta (some gluten-free), pestos and sauces. Their Christmas Box makes the ideal gift for lovers of Italian food, and contains a range of pasta and sauces, along with a collection of limited edition recipe cards for Christmas lunch and dinner. You can also find a whole host of sweet and savoury recipes on the Mamma Flora website – simply delicious.
Steenbergs, Arabic collection of spices in Jute, £40.00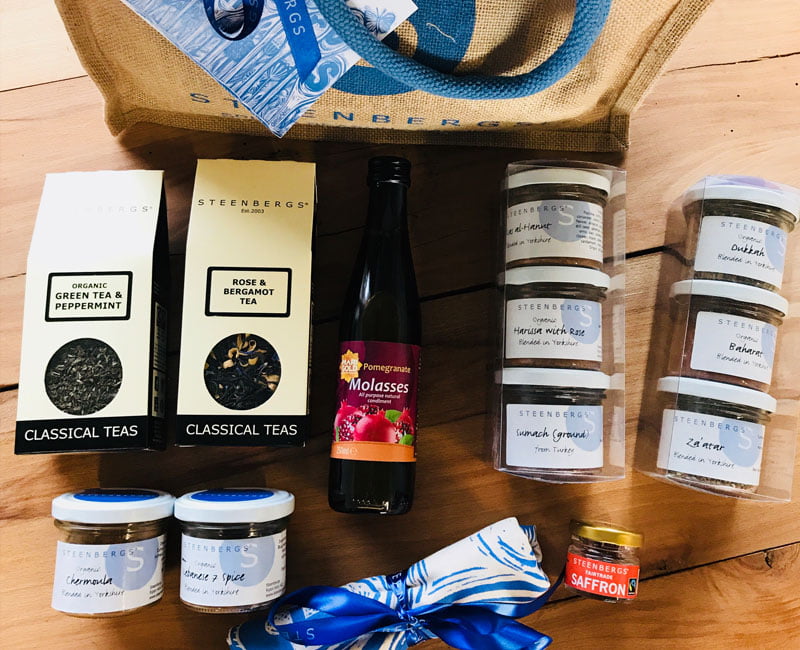 A beautiful collection of Arabic spices, perfect for any keen foodie that's keen to explore popular middle eastern culinary. Packaged in a reusable jute bag, the collection features rare spices – Za'atar, Sumac, Organic Chermoula and Baharat, loose tea leaves such as Rose & Bergamot, and Organic Green Tea Mint, as well as Pomegranate Molasses (great as a meat and fish marinade) and a striking Steenbergs tea towel.
Steenbergs, Fairtrade Mulling Spices Gift Set of 3 Calico Bags, £10.00

An affordable seasonal gift and perfect stocking filler, containing traditional mulled wine, spiced cider and a whisky toddy. Each set of the Fairtrade spices are blended in small batches and packaged in Old Hamlet's iconic calico drawstring bags, each containing four sachets. Perfect for warming the cockles.
British Herb Kitchen, £34.95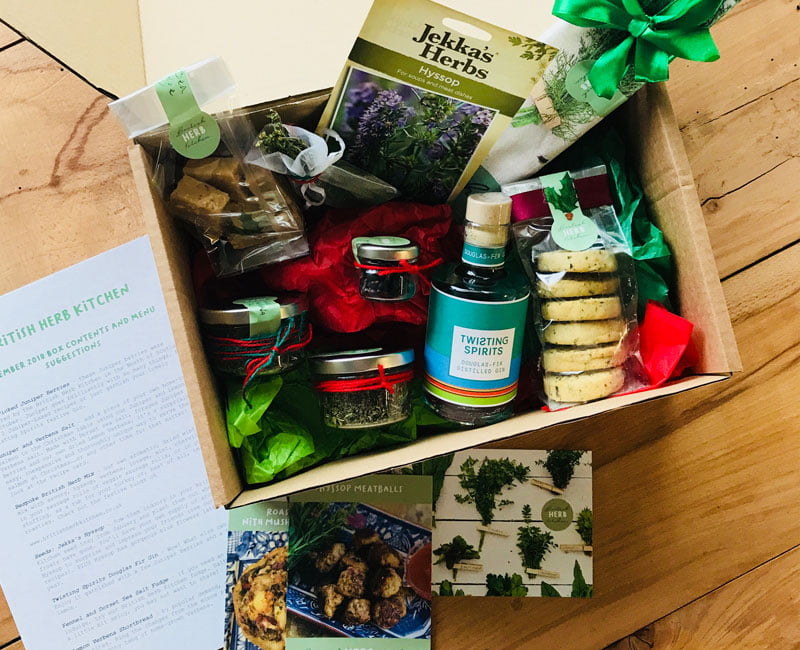 We were fortunate enough to get our hands on the December British Herb Kitchen box, and what a festive delight it was. Packed full of delicious products from Fennel & Dorset sea salt fudge, Lemon Verbena shortbread, hand-picked juniper berries (gathered in the North of Scotland), Twisting Spirits Douglas Fir Gin to a bespoke British Herb mix. Not only that, you'll get two recipe cards to put the box contents to good use, and some Jekka's seeds to sow. This makes the ideal gift for any herb loving foodie.
School of Fine Food Academy of Cheese Voucher, £195.00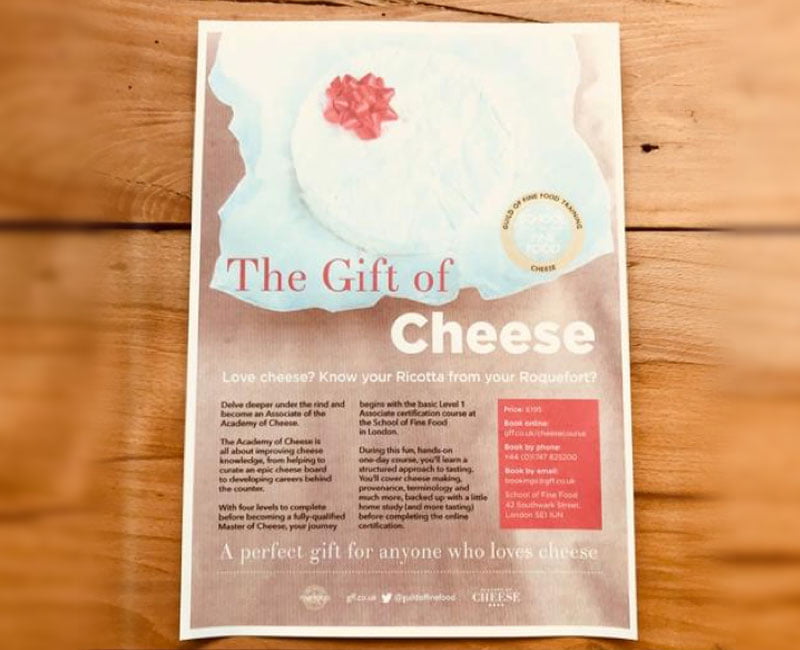 The perfect gift for any cheese lover. The Academy of Cheese offer a one-day course packed full of hands-on learning aimed at improving cheese knowledge. Whether you know a cheese connoisseur or someone that just enjoys devouring it, this course makes the ideal day out. They'll get their hands dirty making cheese, learn about its provenance, terminology and how to make an epic cheese board. What more could any cheese fanatic ask for?
Adnams Chocolate Collection, £4.49 (individual bars)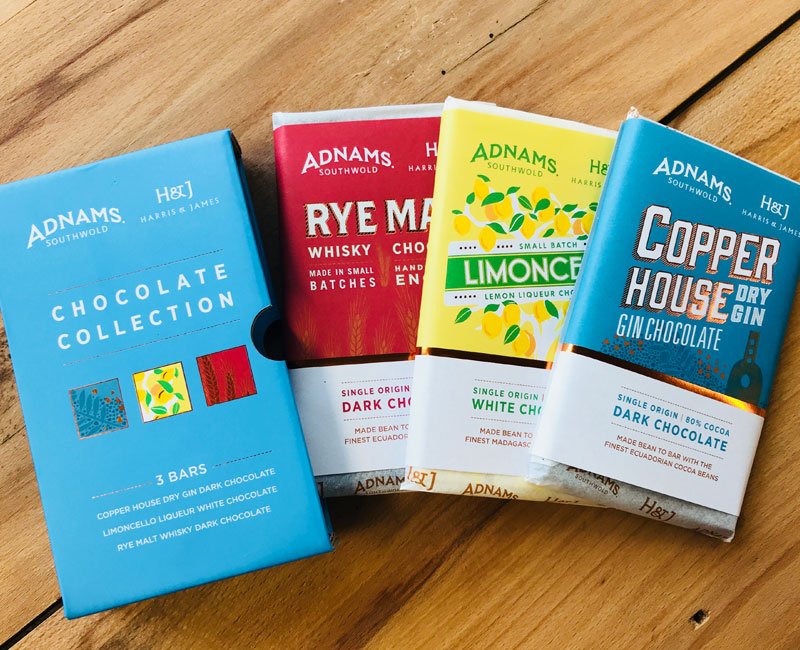 If you have a lover of chocolate and booze top of your gift list, then look no further. Adnams have teamed up with Suffolk-based chocolatier Harris & James to create three delicious bars of single origin chocolate, each infused with Adnams spirits. Choose from Rye Malt Whisky Chocolate, Small-Batch Limoncello White Chocolate and Copper House Gin Chocolate.
Tempus Charcuterie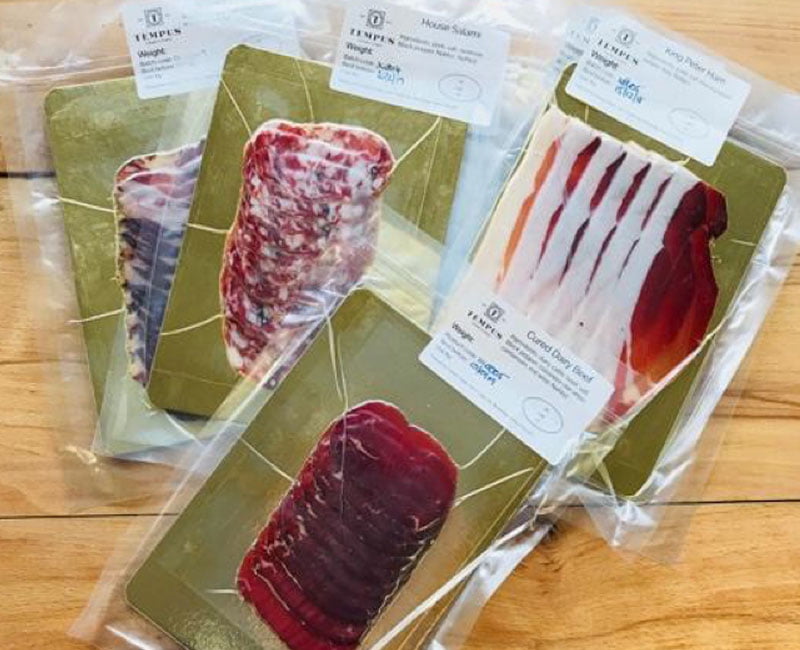 Tempus produce an outstanding selection of charcuterie we have ever had the pleasure of getting our hands on. They focus on delivering top quality products, through spicing, curing and aging, with each stage enhancing the flavour. Available in stockists across the UK, this would be the perfect gift to add to a foodie hamper.
Should you wish to get hold of these fabulous items, they can all be purchased directly from the supplier:
http://www.englishdrinkscompany.co.uk/cucumber-gin/
http://www.lunchboxdoctor.com/
https://www.britishherbkitchen.co.uk/
https://academyofcheese.org/training-providers/school-of-fine-food/