The Craft Gin Club has gone from strength to strength since its launch in 2015. With an appearance on BBC's Dragons Den, where they secured an investment from Sarah Willingham, co-founder John Burke tells us all about how Craft Gin Club was started and now with over 50,000 members, what has made them so successful.
When was your light bulb moment to create the Craft Gin Club?
Seeing a wall of gin at a pub in Mayfair! Jon and I were talking about business models and were discussing subscription-based services whilst having a G&T. We looked up at the back bar, put two and two together and voila! Craft Gin Club was born.
What has been the most challenging element in building the business so far?
Every evolution of the business is a challenge. But perhaps the most challenging is internal, ie, getting the company culture right. We strive to find the best team members to help build the club and when they arrive on the team we need to be sure that they're going to not only work hard which they all do, but learn, be challenged and have a great time whilst doing so. Fortunately, this is facilitated somewhat by the fact that we work in the gin world! It's crucial that every team member knows intimately what we're doing so they're all involved in the gin selection process and everyone gets a monthly box to take home.
What have been your most rewarding moments in building this successful brand?
Two top things stand out: firstly, seeing the great time that our club members are having with their gin through social media and the messages they send us. Secondly, building a great team here at Craft Gin Club Towers. Our customers wouldn't be as happy as they are without the tremendous efforts of our amazing
team!
What do you think the key trends will be in gin in 2019?
2019 will see more innovation in the flavoured/ coloured gin space, a trend that picked up last year in earnest. Additionally, consumers will experiment with different mixers, from flavoured tonics to ready-to-make cocktail mixes.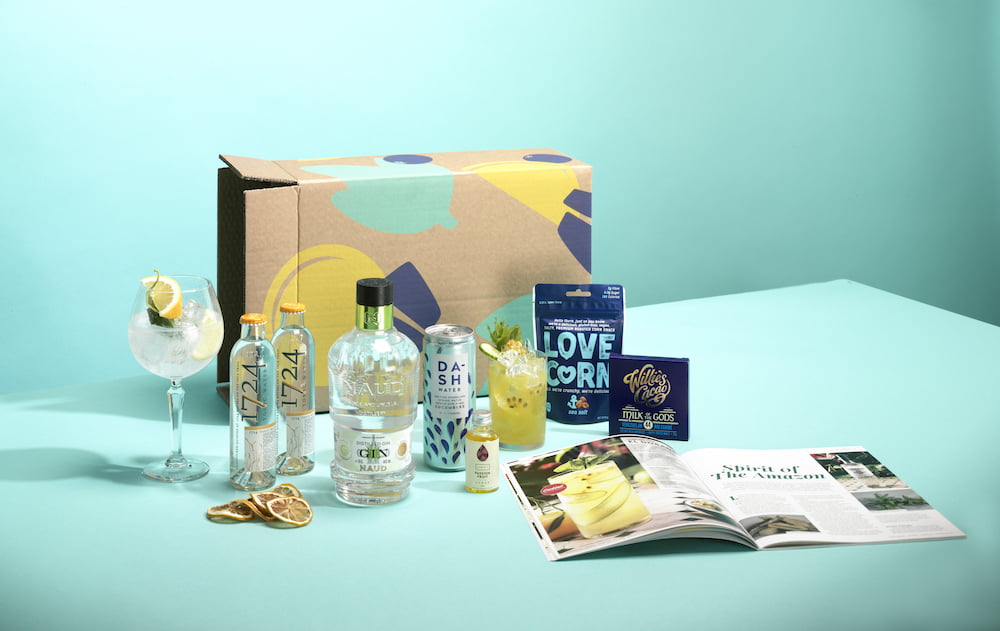 What are the three key factors that have been integral in the success of the Craft Gin Club?
Firstly, growing the company step by step. We've approached innovation by executing small tests to see what kind of results we get. If the results look good, we develop the innovation on a larger scale. If the results aren't great, we can kill the project without much loss. Secondly, our content-led strategy to building a community. We realised early that to build a customer base for an online product we first needed to build an audience and that audiences are generated through great content. By starting the company with just a blog, a Facebook page and a newsletter list we were able to start engaging with potential customers, keeping the conversation with them going until the time we actually launched a product to buy.  Thirdly, intense focus on customer service. We always want our club members to have the best experience possible. This runs deep in the company, from engaging with them through social media and newsletters to an amazing product through to quickly responding to club member requests and making every step of their journey with us as easy as possible.
What would be your top 3 tips to anyone building a brand?
The answers here are similar to those of the previous question. The best way to build a brand today is to start a conversation with your audience. Secondly, making an amazing product that your audience shares with their friends and family garners the best type of marketing – word of mouth. Thirdly, providing amazing customer service closes the loop by maintaining that relationship with every individual club member who will keep coming back for more.
Where will 2019 see the Craft Gin Club?
Bringing the world's most delicious and exclusive gins to our club members! We've also got several projects in the pipeline to expand our offering for club members that will make their club experience even better. Watch this space!