New year, new you? We sampled a range of vegetable boxes to give you a taster of what brands are offering – take a look and decide who you'd like to get your 5 a day from in 2019.
Riverford, Seasonal organic veg box (large: serves 3-4 people), £19.95
Box contents: potatoes, carrots, onions, leeks, sweet potato, beetroot, romanesco, Brussel sprouts, spring greens, sweet peppers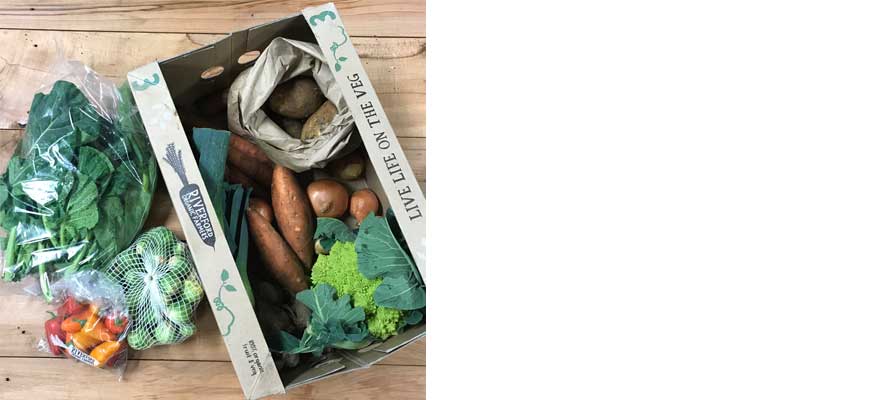 A great selection of organic vegetables for any hungry family. The large box that we reviewed is recommended for 3-4 people, and would almost definitely stretch further. Granted there isn't anything too out of the ordinary in the box, however each vegetable packed a punch in flavour and it certainly encouraged our family to buy outside of the usual veg list, and encouraged us to eat things that aren't usually top of the taste list…yes you've guessed it – the sprouts! We loved that fact the box was reusable, simply leave it out for your next veg delivery. We also loved the accompanying literature – a rustic 2-page pamphlet with news from Riverford farm and 3 fantastic recipes. Having sampled this box, it definitely encouraged us to sign up – smaller boxes are available at a lower cost and the frequency of delivery is totally flexible. What a great way to start the week – fresh veg, great variety and fantastic quality.
The Organic Pantry, Vegetable box (small: serves 1-2 people), £12.00
Box contents: potatoes, carrots, leeks. mushrooms, cauliflower, broccoli, swede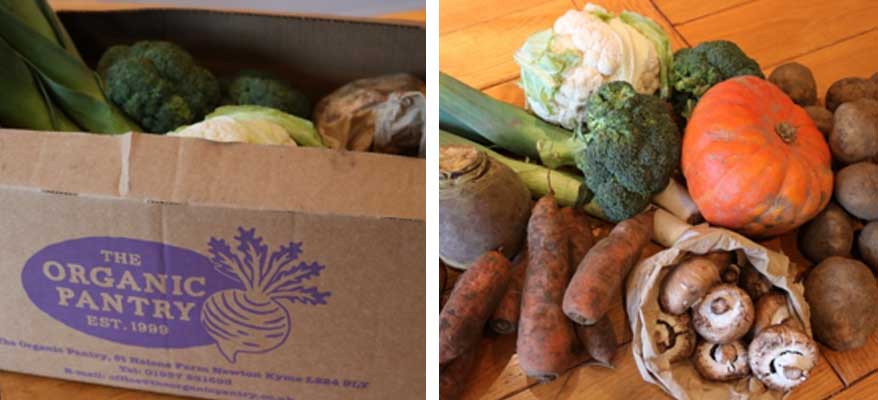 We really rate this box – there was a good amount of produce, all the items were generously sized and lovely quality. It probably cost slightly more than what we'd usually pay in the supermarket but you have the bonus of knowing all the produce is organic and either grown on The Organic Pantry farm or within a 20-mile radius. There's also the added benefit that The Organic Pantry try hard not to include plastic in their packaging and where they do use plastic they have a returns policy so that customers can return bags used for spinach or salad, for reuse. It certainly encouraged our family of tasters to try something new, which is always a good thing! Our in-house taster said "I'd have normally bought everything except the swede – this was preempted by the newsletter that accompanied the veg box and explained that they wanted to champion the 'humble swede' as it often gets overlooked. Including it encouraged me to try something new (in addition to the soup recipe that was included in the newsletter)". The newsletter also included two festive chutney recipes and a recipe for healthy squash & mushroom pilauf.
Purton Organics, Raw vegetable box, £14.00
Box contents: carrots, potatoes, onions, leeks, red cabbage, cauliflower, cavalo nero, eggs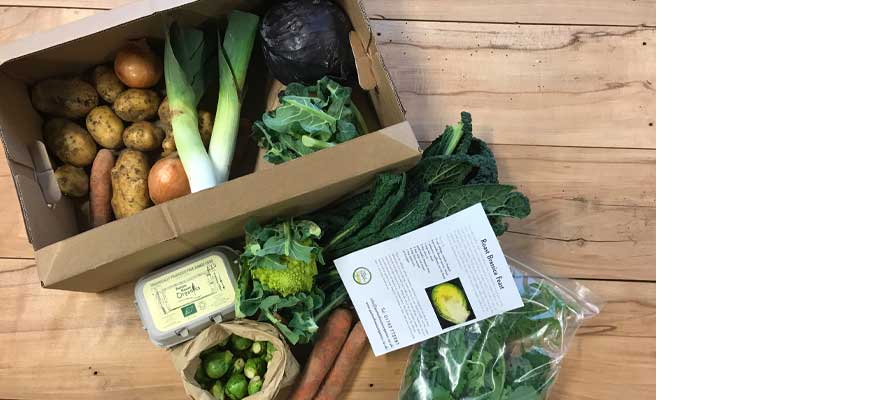 We found this vegetable box to be very good value for money and loved that it came direct from a farm. It was great to have a selection of vegetables without lots of packaging – everything was great quality and the variety of veg was enjoyed by the whole family, as were the eggs (a nice addition to the box). The recipe card contained great suggestions on how to use the box contents which our family loved.
Abel & Cole, All British beg box organic £12.50
Box contents: carrots, potatoes, squash, cavalo nero, purple sprouting broccoli, mushrooms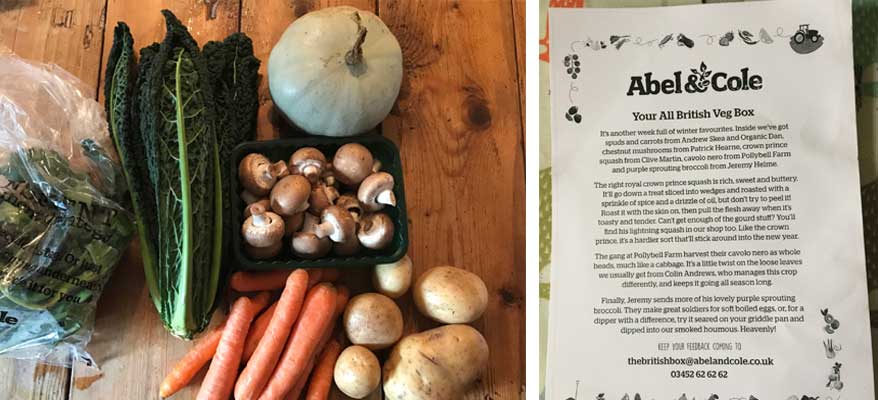 At £12.50 this organic vegetable box was good value for money. On the whole, the quantities were good (although our family would have liked more of the broccoli as once the leaves were removed, there wasn't much left), which was a shame because what they did have was delicious. The box contents were well packaged in a good sturdy box and everything in the box looked fresh from the farm. The box contained a crown prince squash which was a new one for our family of tasters. They also loved the handy leaflet included in the box, which contained detailed descriptions of each vegetable, where it was grown, along with some cooking tips and ideas.