Key Growth Areas In The Food Industry

Each week the team at TFME is going to bring you a weekly round-up of what's happening in the food and drink market, things that have caught our eye and we feel are worthy of sharing. 
Tesco is seeing sales sore in Vegan and Low and No…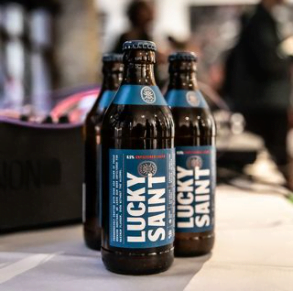 Among the most popular plant-based foods bought at Tesco this month have been:
– Chilled dairy alternative milk drinks – up by more than 100% on last Veganuary
– Vegan pasta and Vegetable Soups – up by nearly 140%
– Vegan cooked meat alternatives – up by nearly 40%
– Vegan chilled desserts – up by more than 40% 
Meanwhile, Dry January at Tesco saw record demand for low and no alcohol beer as well as very strong demand for sparkling wine.
Demand for low and no alcohol beer and cider was at its strongest ever in Dry January with sales up by nearly 30% on the same event last year. And demand for sparkling wine soared by more than 40% on the previous year.
Popular low and no alcohol products have been:
– Nozeco Spumante Alcohol-Free – demand up by more than 200% on last Dry January
– Gordons 0.0% – sales contributed to more than a third of all no and low alcohol spirit sales
– Craft lager Lucky Saint – demand up 100% on last year 
Study shows Brits bin £1.17bn worth of fruit & veg each year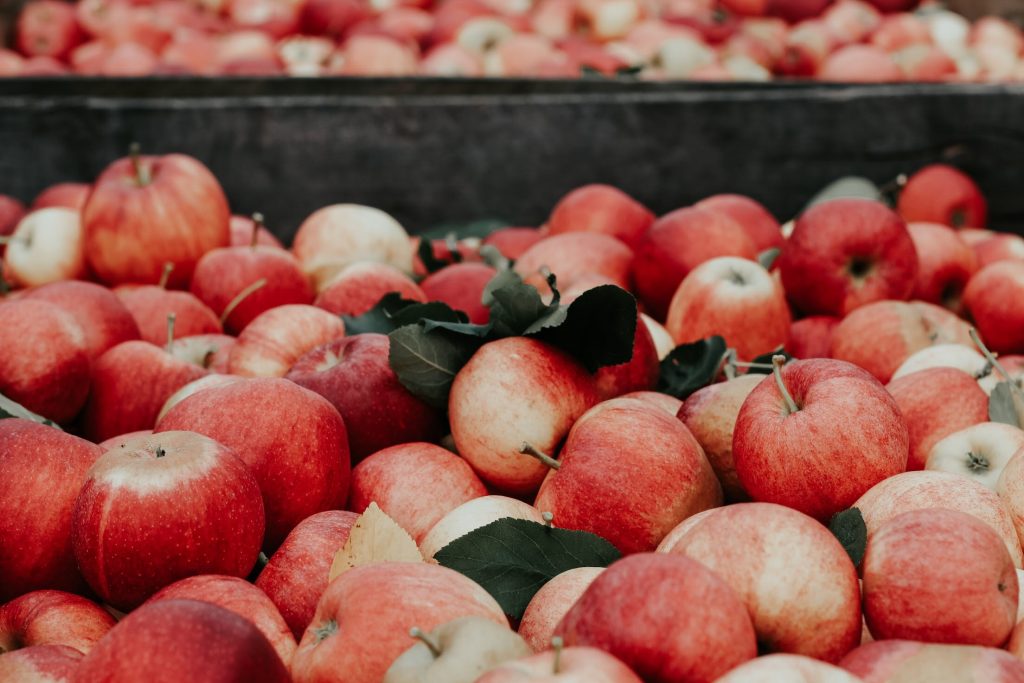 A staggering £1.17bn worth of fruit, veg, and bread is wasted every year by Brits, according to new research from Sainsbury's. 
The study reveals that the average British household throws away nearly three items a week. The news comes as Sainsbury's investigates changing attitudes towards New Year's resolutions and as the retailer continues with its mission to 'Help Everyone Eat Better'. Encouragingly, eating healthily tops the list this year, with more than 3.5bn (52% of Brits) pledging to eat a more nutritious diet, up from 24% 20 years ago and 37% 10 years ago. 
Meanwhile, despite only 14% of British adults setting a resolution to live more sustainably in 2012 and only 11% in 2002, this is in the top ten New Years Resolutions this year.
Reducing food waste (22%), recycling more (21%), and reducing the carbon footprint (15%) make the list of top 10 resolutions set this January. 
Carluccio's hits the shelves of Sainsbury's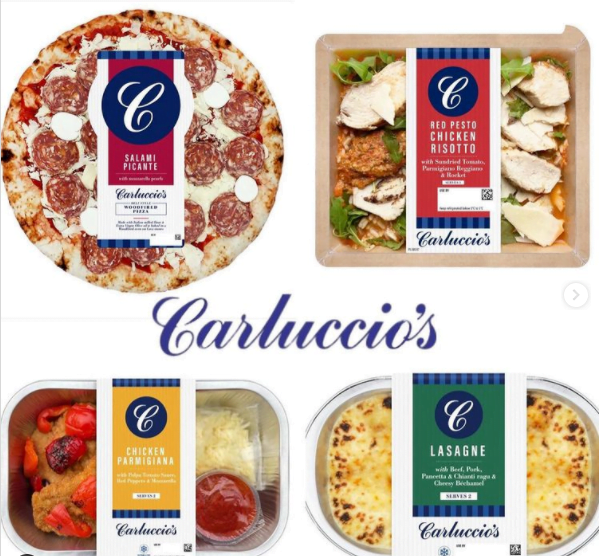 The Carluccio's restaurant brand has launched a bespoke range of fresh-ready meals exclusively in 300 Sainsbury's stores nationwide.
The 16-strong range uses authentic Italian recipes and ingredients and includes six ready meal options such as Beef and Chianti Lasagne, Roasted Mushroom Tagliatelle, and an array of 12-inch pizzas. The launch is part of the Future brand's programme at Sainsbury's
Additionally, Carluccio has introduced a new ready meal packaging format where the card tray can be easily removed from the film liner for 100% recyclability. 
The film weight also uses 80% less plastic compared to a normal cPET tray in a bid to maintain Carluccio's green energy and renewable sources policy from 2019. 
The Italian brand has also been certified as carbon neutral by Carbon Neutral Britain after offsetting all of its direct emissions. 
Its sustainability mission also coincides with Sainsbury's target of net-zero emissions in its own operations by 2035. 
Glebe Farm launch New Look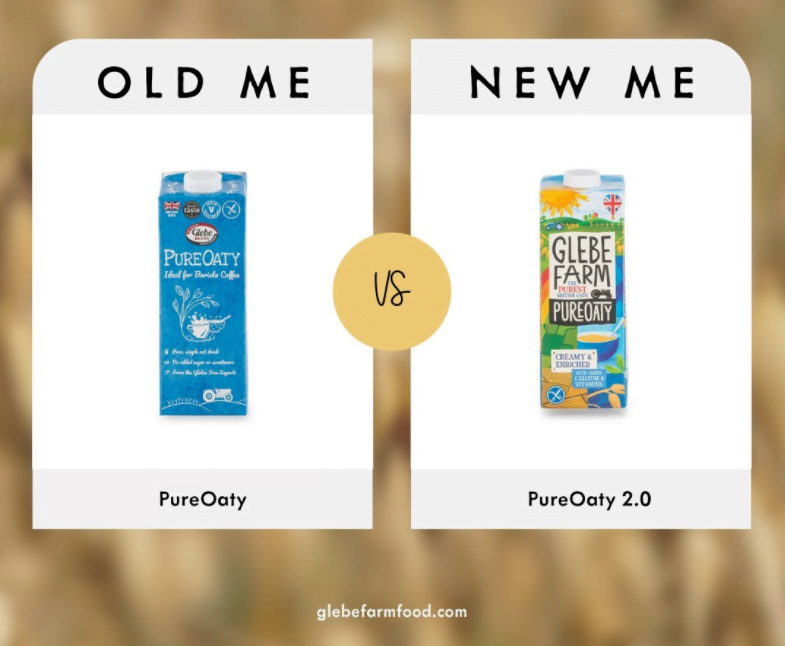 Glebe Farm has launched a new range of oat drinks now available in Morrisons stores.
Both Glebe Farm PureOaty Barista and PureOaty Creamy & Enriched are vegan and gluten-free and will retail with an RRP of £1.80.
The move comes as a quarter of the UK population now consumes plant-based milk, a number set to double by 2025, with the market value reaching £560 million.
The company is currently the only production plant that makes its oat drink from scratch in the UK.
Furthermore, a recent study commissioned by Glebe Farm revealed 92% of Brits would prefer to buy dairy-free milk made from UK ingredients, with two-thirds saying they want to support British farmers.
Plant-based projected to be worth £1B by 2026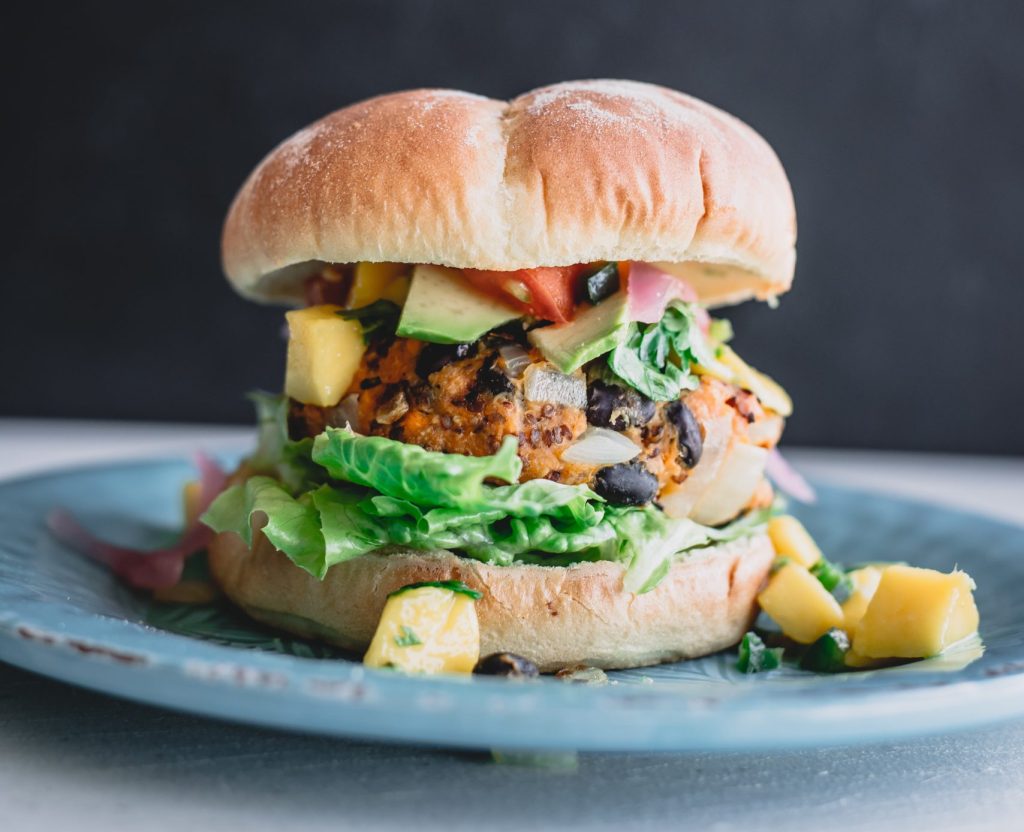 The parent company of Richmond and Fridge Raider, Pilgrim's Food Masters, has forecasted the plant-based category to be worth £998 million by 2026 – a 74% increase over the next four years.
The prediction is driven predominantly by flexitarians. 43.7% of British shoppers consider themselves to be following a flexitarian diet compared to 2% following a vegan diet and 5.2% a vegetarian diet, respectively.