Supporting our local community one recipe at a time
Diamond Hampers in Huntingdon, Cambridgeshire is a charity that creates and donates up to 40 emergency food hampers every day. It also runs an affordable food store called The Pantry where a basket of groceries will cost an average of £3. The charity also rescues fresh fruit and veg which would otherwise be destined for landfill. To date Diamond Hampers estimates that they have saved more than 282,000kg of CO2 from the atmosphere. It has provided more than 215,000 meals to vulnerable families and individuals, while saving 276 tonnes of food, and counting, from landfill.
They also have exciting plans to launch an affordable living shop which will sell clothes and home items.
The Food Marketing Experts believe it is vital to support local businesses and the community as a whole and recently created a series of very simple recipes for nutritious yet cheap to create meals. Making it easy and quick to cook from scratch.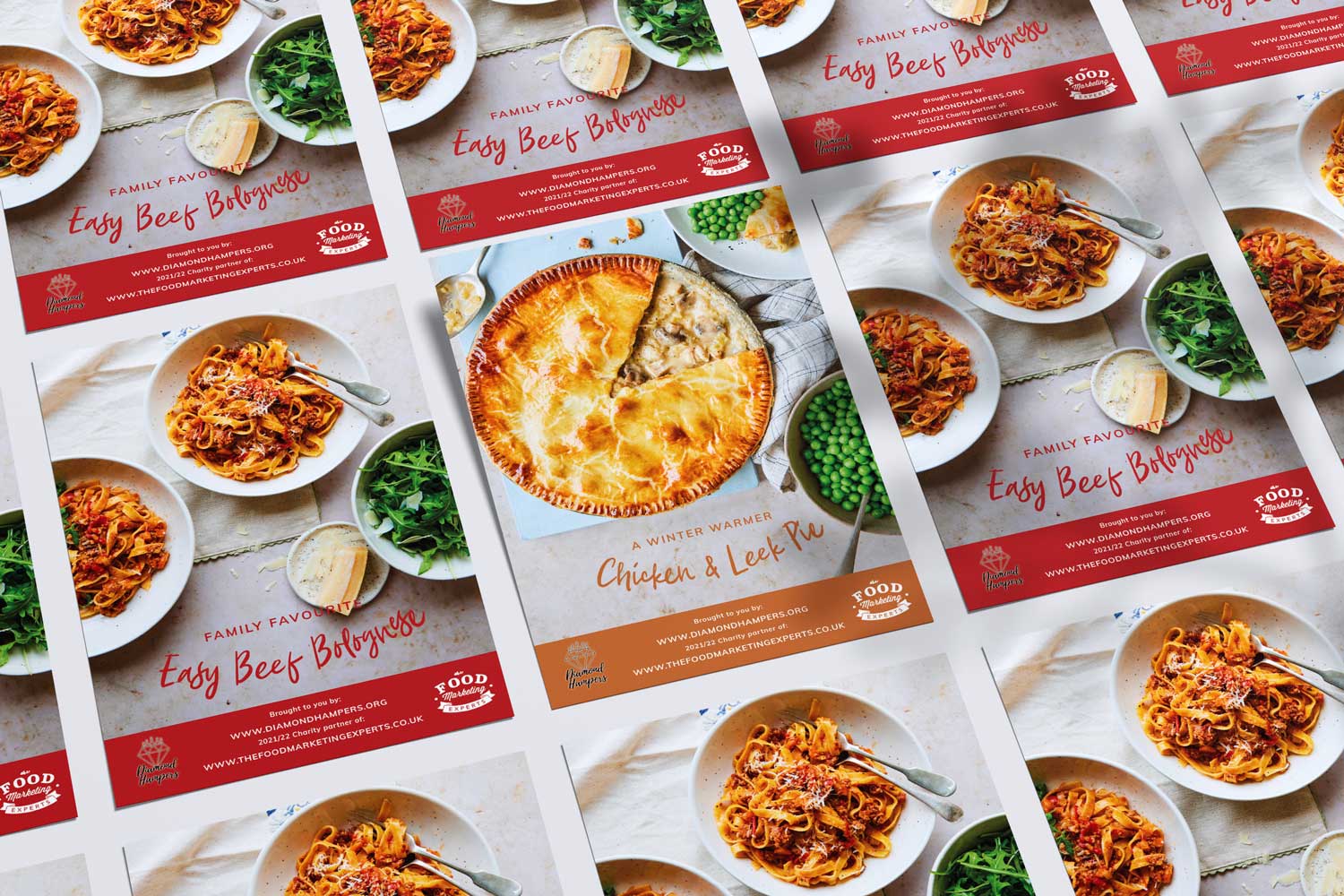 In addition the team have also reached out to clients and those within their network to share any surplus stock or left over items. Many have contributed to the food hampers making such a vital difference to people who, particularly at this time of year, need a little more help.
"We couldn't be more proud to support it, and we'd ask anyone who feels they can to support it too." Vhari Russell.
To find out how you can support Diamond Hampers, visit diamondhampers.org, email diamondhampers@yahoo.com, call (01480) 453249 or call into The Pantry on All Saints' Passage, Huntingdon, Cambridgeshire.