Each year we take a look at what changes are happening in the UK market, the prediction announcements and then combine our expertise and experience to present our view of and report on forecasted food and drink trends.   
While 2019 trends – including plant-based foods and eco-friendly packaging– show no signs of slowing down and are in fact accelerating, there are some notable additions to watch out for. 
Most of the trends for 2020 have a health and wellbeing focus, along with an increasing concern for the natural world. 
Plant Based
Plant-based is taking on a new life with reports that although vegans still only make up 1% of the UK population, those of us going flexitarian is currently at 14% and a large portion of the 73% meat eaters are considering 1-2 days per week without meat. Retailers are taking the trend seriously with increasing space devoted within the refrigerated aisles to meatless ready meals and products. Burger King's meatless whopper being offered to meat eaters, and cooked on the meat station, may have angered vegetarians who feel left out but strategically this is one serious indicator of just how much the meat-eaters are flexing and embracing the new world of plant based. 
Ingredients are becoming more innovative with blends of grains and beans mimicking creamy textures, pea protein replacing whey-based powders and soy being replaced by pumpkin, avocado, hempseed among others.  Brands will start avoiding as many of the top allergens as possible to cater for the entire population's needs. 
Much is being made of regenerative agricultural practices in the US however we are not quite at that level yet in the UK. What we are seeing however is the increased demand on brands to produce with less impact and support for natural practices. This includes providing either recyclable or biodegradable packaging. Encouraging tree planting, giving back and purpose led businesses are thriving and showing far greater profit numbers than their mainstream counterparts.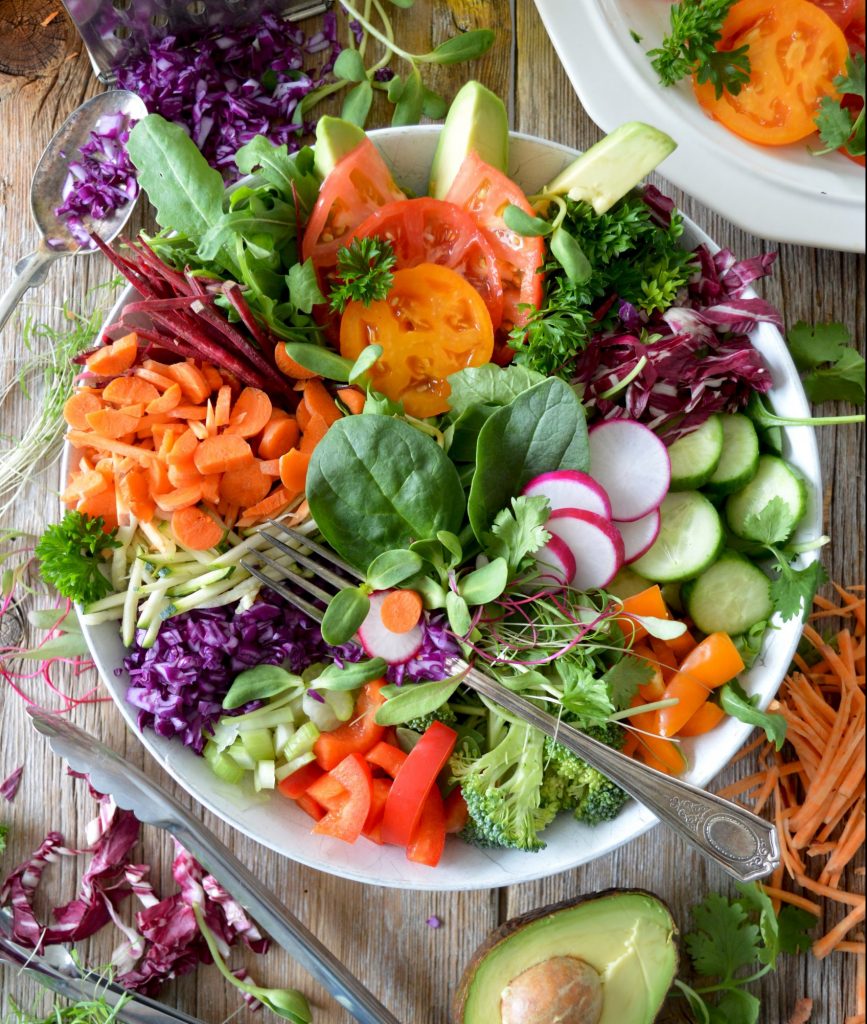 Wholesome and Fat

Wholesome and fat are not two words we immediately put together around health and wellbeing. On the contrary, the narrative around fat is changing to a more positive one with a focus on those good fats found in wholesome natural foods.  We see a real shift beginning with people searching out satiating foods, those with a delicious flavour and strong nutrition credentials. But, they need to be low sugar and rely on natural wholesome ingredients such as fats and fibre to satiate.  If it hasn't been made into a butter yet, it's likely it will be in 2020. Sales of nut butters have skyrocketed with an increase of 80% in value sales since 2011.
Annual growth in 2017 was 17% on peanut butter alone. Move over peanut butter though, nut butters are travelling beyond into seasonal and innovative combinations including chickpea, pumpkin, and seed butters. Mainstream established brands are innovating to take out palm oil and new brands are using nuts grown in ways with less likelihood for negative environmental impact.  This is not just an adult category product. With families trying to reduce children's sugar intake nut butters are becoming more of a staple at snack time. New figures for the year 2019 are expected to show that peanut butter overtook jam sales as Britain's favourite food spread. Non-dairy brands are likely to get in on the action too with added fats such as coconut cream as well as those creating keto focussed snack products. 
Wholesome products and categories to also look out for in 2020 include alternative flours, portion serve snacks, sea vegetables and 'zero-proof', functional drinks. 
Alternative fours: Flours are becoming a great example of better-for-you ingredients. This space is now moving from those with dietary restrictions and looking to replace wheat flours to those interested in using more nutrient dense or gluten free products. Milled seeds such as flaxseed and sunflower along with banana and teff are more readily available and making baking more adventurous and interesting. 
Portion serve snacks:  Eggs in pots started in Pret and slowly made their way onto retailer shelves. We expect to see more of these healthier option single serve snacks in 2020. Plant rich and with a nutrition focus products we expect to see on shelf include Re:Nourish soups, nut butter squeezy packs, fermented foods, amongst others. With shrinking ingredients lists these are a lot easier for the consumer to pick up and have as a snack or a replacement meal. 
Sea vegetables: Waitrose has tipped sea vegetables in their 2020 predictions. We too believe these nutritious greens will become more popular and mainstream in shoppers baskets. Already used widely within the hospitality sector and championed by Rick Stein the use of seaweed is an easy way to add salt instead of seasoning and bring an interesting and nutritious twist to dishes, particularly those who are vegan or regular non-meat eaters. 
'Zero-proof', functional drinks: The non-alcoholic drinks category is branching out into areas beyond the traditional. Functional drinks such as kefir and kombucha are being joined by healthy ingredient ready to drink beverages. Tonics such as The Tonic Mason by ¾ Oz as well as spicy Turmeric Drinking Vinegar by The Hudson Standard are making their way from Canada and the US respectively to offer more choice for those with an interest in more sophisticated and unusual flavours.  Distilled drinks are also popping up in greater numbers including those owned by the giants Pernot Ricard and Grant & Sons. Three Spirit is a zero-alcohol spirit designed to interact with the body like alcohol but without the negative effects. It is made with ingredients such as cacao, lions mane and damiana. Non-alcoholic beers are also more widely available in supermarkets with the UK now boasting a brewery dedicated to non-alcoholic beer.